Alan Wake was released on the Xbox 360 in May 2010 and was released on PC in February 2012. Between the two dates, Remedy and Nitro Games have managed to upscale the graphics considerably. Below are some of the shots comparing the two versions.
Comparison Screenshots
Edit
Xbox 360 vs PC Shot
Edit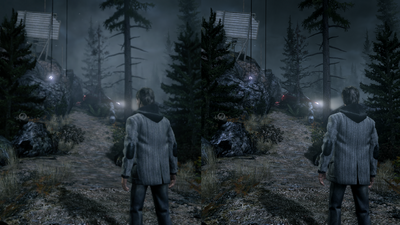 Xbox 360 Images
Edit
PC Images
Edit
Ad blocker interference detected!
Wikia is a free-to-use site that makes money from advertising. We have a modified experience for viewers using ad blockers

Wikia is not accessible if you've made further modifications. Remove the custom ad blocker rule(s) and the page will load as expected.