Creative Space is an achievement obtained in the Alan Wake DLC, The Writer.
Description
Edit
Pre-Achievement:
Discover the secret area.
Post-Achievement:
You took a weird detour through your imagination.
Background
Edit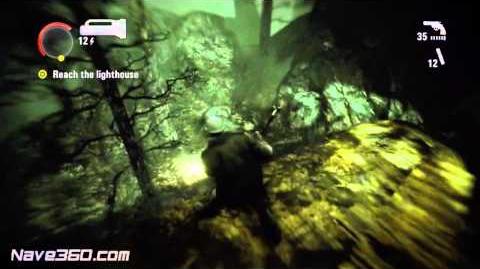 During The Writer, Alan finds a crashed plane. After he jumps off there should be a group of rocks near the edge of the cliff that reveals a little pathway down the hill. Proceed down and find Alan's creative space. If you wait a bit and "use" the typewriter, works will fly out of it and you'll be able to obtain some items like a flashbang, flare and some ammo.
Ad blocker interference detected!
Wikia is a free-to-use site that makes money from advertising. We have a modified experience for viewers using ad blockers

Wikia is not accessible if you've made further modifications. Remove the custom ad blocker rule(s) and the page will load as expected.