Iron Will (25G) is an achievement in Alan Wake and is found in the special episode called "The Writer".
Description
Edit
Pre-achievement:
"Survive the final encounter without being seriously hurt. "
Post-achievement:
"You faced your own demons and gave no ground to them."
Background
Edit
The final boss fight will see you fight multiple characters. You need to defeat these enemies: imaginary Hartman, the ravens, imaginary Thor, imaginary Odin, and the multiple incarnations of imaginary Barry without the screen turning grey for being extremely low health.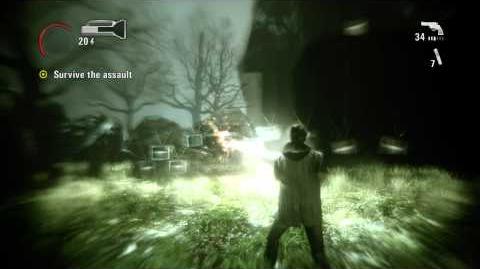 Ad blocker interference detected!
Wikia is a free-to-use site that makes money from advertising. We have a modified experience for viewers using ad blockers

Wikia is not accessible if you've made further modifications. Remove the custom ad blocker rule(s) and the page will load as expected.