Remedy Entertainment have stated on numerous occasions that "more Wake is coming" in their twitter and facebook account, specifically in the credits to Alan Wake's American Nightmare. It is the sequel of the first game. Presumbly the game is going to released in next generation with Xbox One, PS4, PC and Wii U.
Development
Edit
Throughout 2011 and 2012, several hints have been dropped of a potential sequel to Alan Wake. These hints include when "Alan Wake 2" was shown on Althea Suarez Gata's CV, only for it to be removed on the very same day. Whilst Alan Wake's American Nightmare (though the name was unknown at the time) was revealed not long after this hiccup, fans have been trying to find more evidence of a direct sequel.
Few pieces of evidence have surfaced, however they are actual teasers by the developers themselves. Firstly, in Alan Wake's American Nightmare, there is a song known as Balance Slays the Demon. Near the middle of the song, there is a weird sound clip that can be heard, but it has been reversed. If the clip is played forward, it says "It will happen again, in another town, a town called Ordinary". The credits to the game also then indicated that "Alan Wake's journey through the night will continue".
On June 2, 2012, Sam Lake then tweeted the exact same line that was reversed in the song "Balance Slays the Demon", where the tweet read "It's all true. "It will happen again, in another town, a town called Ordinary." It's happening now." but also linked to a "Blogspot" called "This House of Dreams". At first, the site seems like a mere blog for someone refurbishing a house, but one such blog talks about a dream the blogger had about a man "wearing a funny jacket with old-fashioned elbow patches" and that he wanted "to turn all the lights on". This tweet came just days before E3 2012, a gaming expo that reveals and shows brand new content of upcoming releases. People also found that the domain "alanwake2.com" was also reserved by Remedy Entertainment.
On May 21, 2013, Remedy revealed their newest game at the Xbox Event, called "Quantum Break", which would be an exclusive to the newest Xbox console, Xbox One. On February 2016 it was confirmed that it would also come to PC. Fans were disappointed that Alan Wake 2 wasn't revealed, however some still supported Remedy in their new franchise.
A day after the Quantum Break announcement, Sam Lake took to YouTube to talk to the fans about why Alan Wake 2 wasn't announced. He revealed that the time just wasn't right yet, but mentioned he has not given up on the franchise.
Alan Wake 2
Edit
In April, 2015 Remedy announced that Alan Wake 2 had gone into the early stage of development shortly after Alan Wake was released. A video of prototype demo was also released. While in the stage of showing this demo to publishers Remedy went into conversations with Microsoft and the project was put on hold indefinitely while Quantum Break went into development. The sequel would have introduced new features, many of which where used in Alan Wake's American Nightmare. When asked about the possibility of an Alan Wake sequel being released in the future, Sam Lake replied "It's hard to guess" but that he would "love to do that".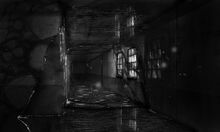 This will be a direct sequel to Alan Wake and not a spin-off.
It will be released on next-gen consoles (Xbox One, PS4) including Windows.
The enemies will have firearms to shoot at the player, unlike the first game where melee or throwable weapons were used.
Robert Nightingale will be the new face of darkness.
The setting of this game is in a town called "Ordinary".
The game will keep its episodic format.
The game will have more than six episodes on release.
The game will have more DLC's than the first one which only got two.
Fight 'Till Dawn will return with more features.
Alan will finally escape the Dark Place.
It will feature a new supporting lead character.
Barry Wheeler and Alice Wake will return.
The Old Gods of Asgard will return.
The game will have a co-op mode of sorts.
The song "No Light, No Light" by Florence + the Machine will be a part of the soundtrack for the game, and will also be the end song for one of the Episodes.
The manuscript that the game will follow will be called "The House of Dreams". This rumor came around after Remedy posted on their Facebook page when the Alan Wake games were on sale "You can now have the complete Alan Wake experience at a price, cheaper then the hard-cover copy of Alan's latest book - The House of Dreams..."
Thomas Zane will finally escape the Dark Place, after being trapped in the shadowy lake for about 30 years.
Mr. Scratch will come back and play a different role in the game.